Monaco's Cardiothoracic Centre treats and monitors patients with pediatric and congenital heart disease in both children and adults, for scheduled or emergency hospitalisation.
It regularly entrusts the surgical treatment of the most complex cases to internationally renowned pediatric heart surgeons: Pr. R.Prêtre (Lausanne), and Pr. O. Raisky (Paris).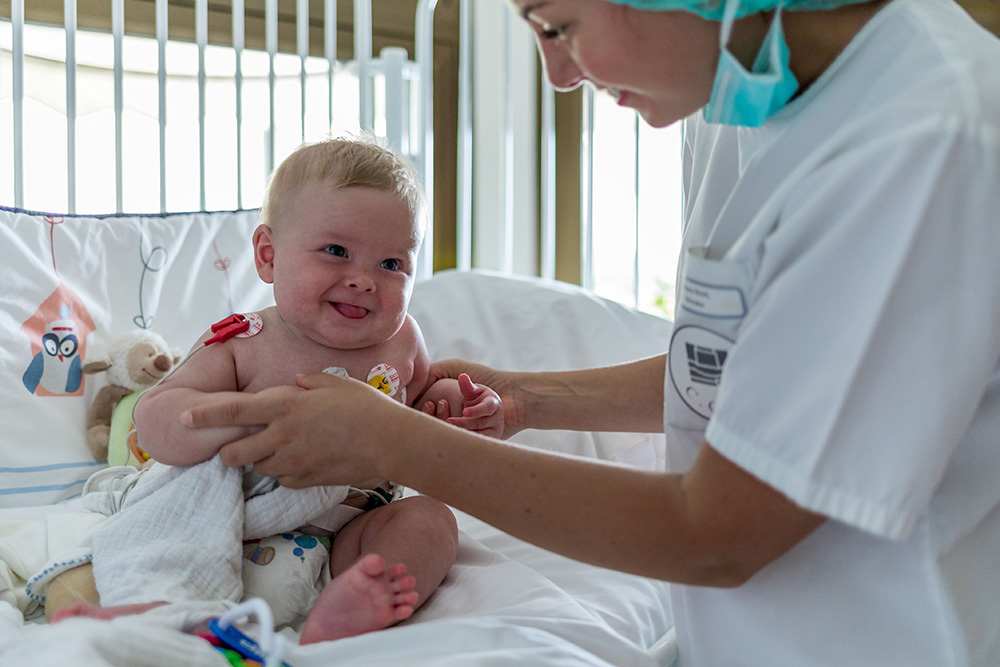 What is pediatric and congenital heart disease ?
In the foetus (diagnoses of malformations, and heart failure)

In the newborn (severe heart disease with neonatal revelation), cyanogenic or not, such as transposition of the large vessels, pulmonary atresia, Fallot's disease, abnormal pulmonary venous return, aortic or severe pulmonary obstruction, newborn coarctation, interrupted aortic arch, truncus, …)

In older children (management and treatment of congenital and acquired heart disease, such as atrial septal defect, atrioventricular canal defect, ductus arteriosus, transposition of large vessels, complex malposition, single ventricle, valvulopathy,…)

In adults (management of adult congenital heart disease, operated or non-operated congenital heart disease).
Your child's hospitalisation
All our medical, paramedical and administrative teams are at your disposal to meet your requirements and to reassure you and your child.
Information :
The accompanying parent is accommodated with his child up to the age of 8 (except in special cases).

During the time your child is in intensive care, the accompanying person cannot be accommodated by the Centre.

The accompanying parent's breakfast and dinner are served in the bedroom. Lunch can be taken in our restaurant on the ground floor.
More information in "Patients"
More information on congenital surgery at the Cardiothoracic Centre