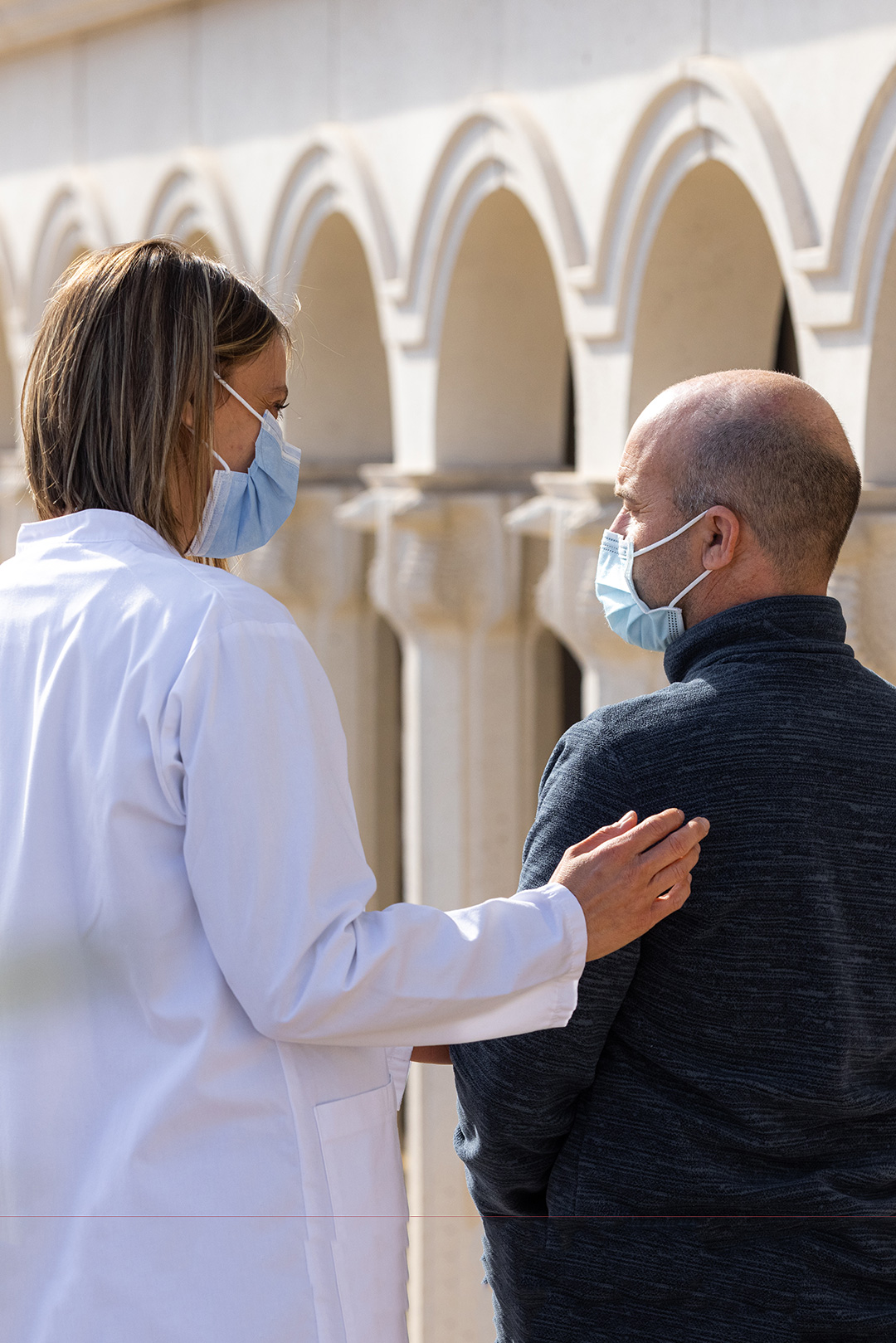 The entire healthcare team is at your disposal to listen and respond to your requests. During your stay, feel free to send your comments and suggestions to your nurse who will inform the Quality Manager and Management. Your request will be taken into account in order to provide a response.
A satisfaction survey is attached to the welcome booklet. In order to improve the reception and stay of our patients, kindly take a few minutes to fill it in and hand this over to reception when you leave. The survey will be placed in an envelope to preserve its anonymity.
1 The Monaco Cardiothoracic Centre aims to be accessible to all and helps with administrative procedures to facilitate the care of patients of all origins.
Access to the establishment is adapted for people with disabilities.

2 The Centre guarantees quality of treatment, care and hospitality. Its teams are attentive to pain relief.

3 Patients receive clear and honest information on his/her pathology, the treatment available, and they participate in therapeutic choices. The person designated upon your admission will also be able to receive medical information about you and advise you in your therapeutic choices.

4 Medical procedures can only be performed with the patient's free and informed consent. Such consent is in no way a disclaimer by the medical team. It is the counterpart of clear, fair and appropriate information.

5 Specific consent is required in particular for patients participating in a biomedical research protocol and for screening procedures.
6 Patients cared for by the Cardiothoracic Centre may, at any time, leave the Centre, except in cases provided for by law, after being informed of the possible risks he/she may incur and after having signed a hospital discharge letter against medical advice.

7 Patients are treated with respect. His/her beliefs, privacy and calm shall also be respected.

8 Respect of privacy is guaranteed to all hospitalised patient, as well as the confidentiality of their personal, medical and social information.

9 Patients may have direct access to the information contained in their records, particularly of a medical nature, through the medico-surgical team. Full medical records are given to them upon discharge, as well as to their general practitioner and cardiologist.

10 Patients have the opportunity to express their observations concerning the care and hospitality received. The Centre's Management team is committed to giving the patient full satisfaction.