The Cardiothoracic Centre's teams' constant goal is to guarantee you the best possible care so that your hospital stay takes place in the best possible conditions.

They will provide you with personalized assistance in your administrative procedures.
Our multilingual reception service is available to patients on arrival or, if they are coming from abroad, at Nice Airport, Monaco Heliport or Monaco train station.

  Our Centre is accessible to people with reduced mobility.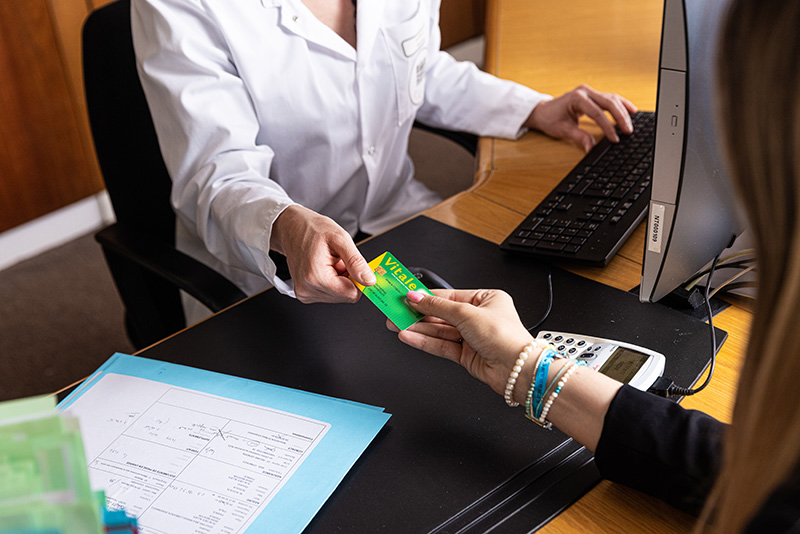 You will be asked foran identity document (identity card, residence card, passport) and, depending on your healthcare insurance provider : your Monegasque healthcare insurance card or your French carte vitale and mutuelle card or your private insurance company card.
For minors, the family record book is requested in the absence of an identity document.
If you do not wish your presence to be disclosed, please indicate this on admission; the necessary steps will be taken to preserve your anonymity.
You may designate a person from your entourage whom you fully trust, and who is able to advise you in your treatment choices. His/her contact details will be mentioned in your file.

Covered by the Monegasque healthcare system
Your social security card or certificate of entitlement

Covered by the French healthcare system
Updated carte vitale or certificate of entitlement
Attestation 100%
Health care form if you benefit from Article 115 (war veteran)
If your main residence is located outside the Alpes-Maritimes, please contact the administrative services.

 Affiliated to a French supplementary health insurance fund
Your registration card
Your insurance's name, address and phone number (mutual health insurance or complementary fund)



Covered by the Italian healthcare system
M.I.C.9 form
filed out by the U.S.L (unità sanitaria locale – local health administration unit) you belong to
Your registration card


Covered by a
private health insurance
Medical care agreement
Your registration card

You have no health insurance
Please contact us for payment terms

Download the Flat rates
for more information