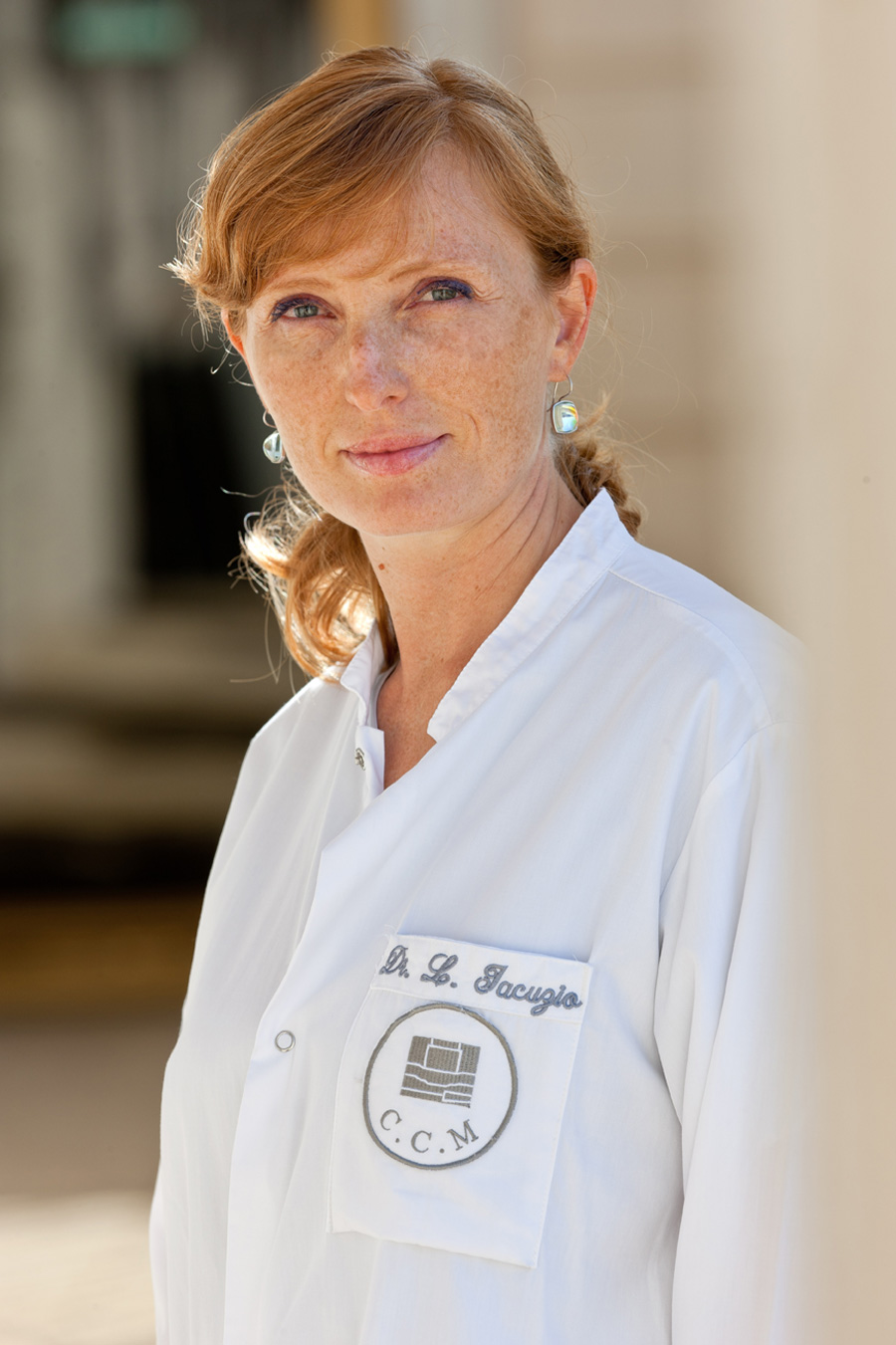 Dr. Laura Iacuzio
Non-invasive cardiovascular imaging
Registered as a member of the Order of Doctors of the Principality of Monaco.
Training

1986 : High School major in Humanities – Torino
15/07/1993 : Doctor of Medicine and Surgery – University of Torino (IT)

1993 : Qualification to practice as a Doctor-Surgeon – Torino (IT)

14/11/2000 : Specialisation in Cardiology – Torino (IT)

Publications

Contrast-enhanced magnetic resonance imaging guided decision making after primary percutaneous coronary intervention for acute ST-elevation inferior myocardial infarction.
Sozzi FB, Iacuzio L, Civaia F, Dor V.
Eur J Cardiothorac Surg. 2008 Aug;34(2):463-5
Tumor in the right ventricular outflow tract.
Sozzi FB, Bourlon F, Civaia F, Rossi P, Eker A, Rusek S, Iacuzio L, Dor V.
Echocardiography. 2010 Feb;27(2):206-7
Long-term follow-up of patients with first-time chest pain having 64-slice computed tomography.
Sozzi FB, Civaia F, Rossi P, Robillon JF, Rusek S, Berthier F, Bourlon F, Iacuzio L, Dreyfus G, Dor V.
Am J Cardiol. 2011 Feb 15;107(4):516-21
Incremental value of normal adenosine perfusion cardiac magnetic resonance: Long-term outcome.
Sozzi FB, Iacuzio L, Civaia F, Canetta C, Berthier F, Rusek S, Rossi P, Lombardi F, Dreyfus G, Dor V.
Am Heart J. 2015 Jun;169(6):841-6
Multimodality imaging of a congenital diverticulum of the left ventricular outflow tract
Fabiola B. Sozzi, Nicolas Hugues, Filippo Civaia, Clara Alexandrescu and Laura Iacuzio
European Heart Journal – Cardiovascular Imaging Advance Access – August 22, 2016
Career path

April to June 2002
Training in Cardiac Magnetic Resonance at the Royal Brompton Hospital – London – obtaining the second degree of competence required by the Cardiac Magnetic Resonance Society.
Since 2002
Cardiologist at the Monaco Cardiothoracic Centre, Non-invasive cardiovascular imaging.